If you're bored of basic G + T and want to try something new, we have some exciting cocktail recipes that are sure to shake things up! Here's 3 of our favourites.
Raspberry Gin Mojito
A twist on the classic rum-based mojito, this refreshing cocktail is the perfect way to cool down whilst relaxing in your garden.
You will need:
1/2 lime
Soda water
1tsp of granulated sugar
Ice
Bunch of fresh mint leaves
1/2 cup of raspberries (fresh and frozen both work well)
Method
First, squeeze the lime into a tumbler glass and add the sugar and most of the raspberries and mint leaves. Mash them together – the handle of a wooden spoon works well for this, or you can use a straw. Add a handful of ice cubes, followed by the gin, and top with soda water. Stir well, and garnish with the remaining raspberries and mint leaves. Add extra lime if desired.
Spiced Rum Sunset
This tangy, spicy cocktail recipe will take your taste buds on a journey to the Caribbean!
You will need:
30ml Pineapple juice
Juice of 1 lime
Ginger beer
Crushed ice
Fresh mint leaves (optional)
Add crushed ice to a glass followed by the spiced rum, pineapple juice and lime juice. Top with ginger beer and stir well. Garnish with fresh mint or a slice of pineapple.
Citrus Fizz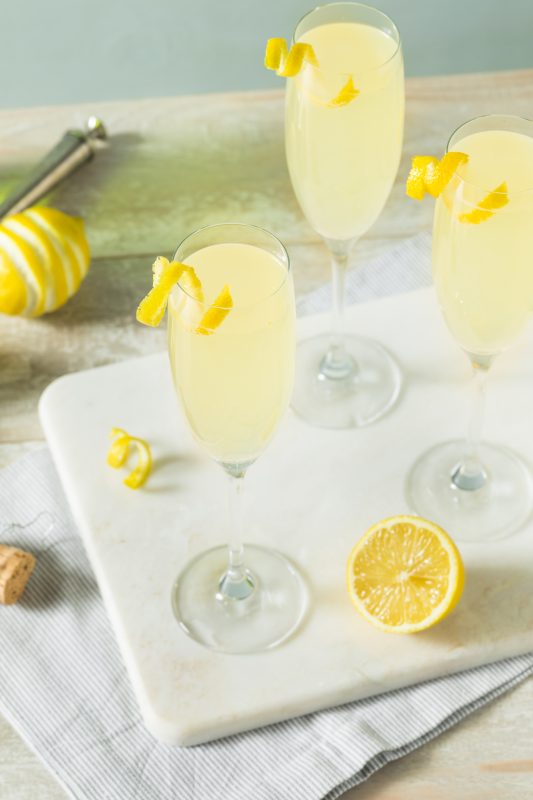 A fresh and fizzy recipe that's nice and easy to create – there's only 3 ingredients!
You will need:
Chilled Prosecco
A lemon twist to garnish – learn how to do it here!
Simply pour the gin liqueur into in a tulip glass or Champagne flute, and top with the Prosecco. Garnish with the lemon twist and enjoy!