With the sun making an appearance this week, we thought we'd share three more of our favourite cocktail recipes – perfect for enjoying at home in the garden.
Strawberries and Cream Daiquiri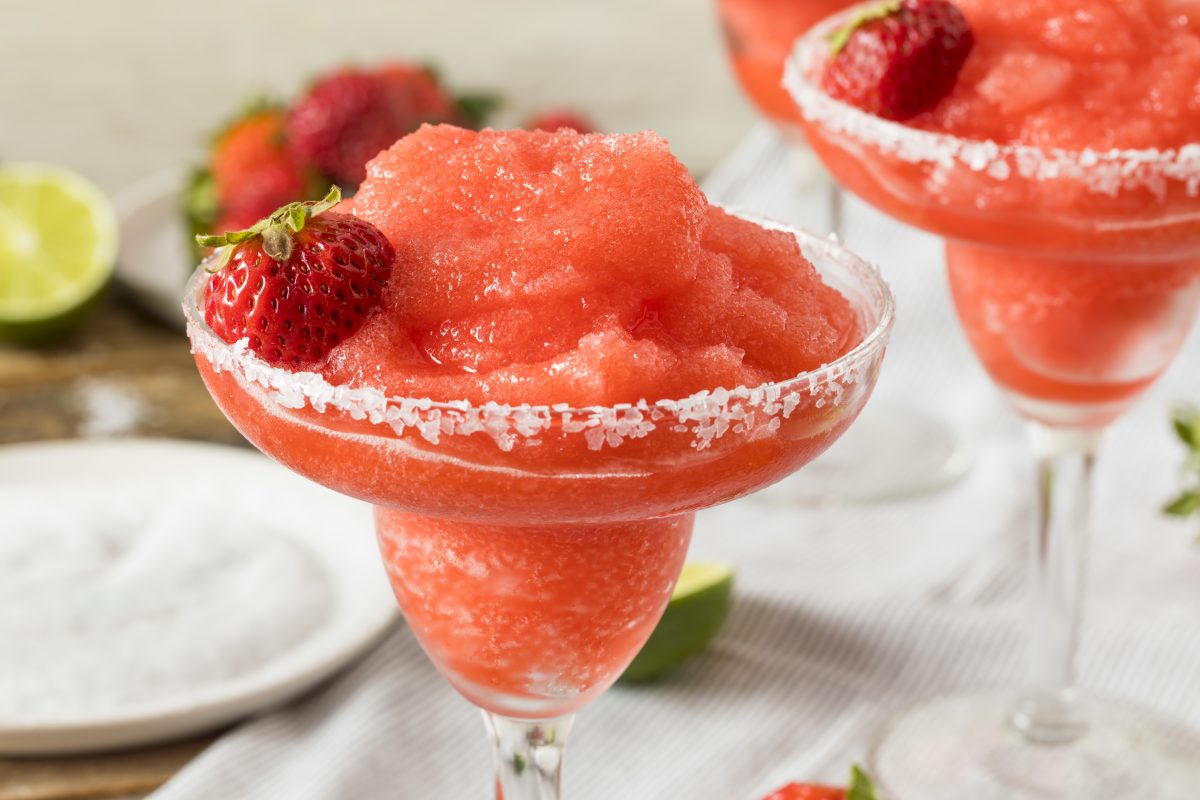 We've swapped the rum traditionally used in the classic recipe for our Strawberries and Cream Gin! Daiquiri cocktails require a smoothie maker or blender and a little bit of effort to create, but the reward is a deliciously fruit and refreshing treat that's perfect for sunny days.
You will need:
6-7 fresh strawberries (tops removed)
Dash of simple syrup (a drizzle of honey can be used as an alternative)
Handful of ice cubes
Combine all of the ingredients in a blender and and blitz until smooth. If you prefer an even smoother texture, blend the strawberries first, strain through a sieve then return to the blender before adding the other ingredients – we prefer to skip this step to make it a bit easier!
This cocktail looks great when served in a chilled martini glass, but a high-ball or tumbler glass also works well. To add some extra glamour, frost the rim with some granulated sugar (learn how here). Now all that's left to do is pour the cocktail into the glass and garnish with a strawberry.
Tip: For an even creamier cocktail, add a small scoop of vanilla ice-cream before blending.
Rhubarb and Ginger Fizz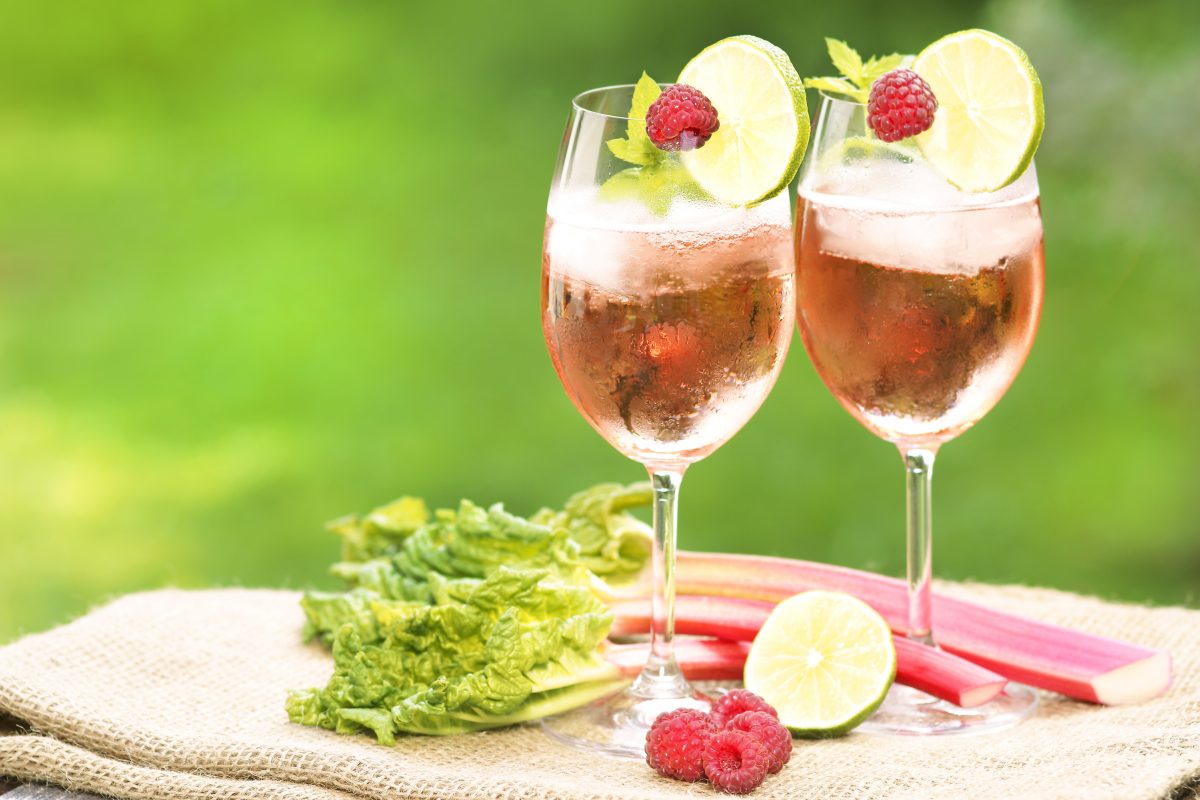 Bring back memories of the sweet shop with this sweet and fizzy cocktail.
You will need:
50ml Ginger beer
Chilled Prosecco
Ice cubes
Fresh mint leaves and lime wedge to garnish
Add the ice cubes to a large wine glass and pour in the Rhubarb Crumble gin and ginger beer. Top with Prosecco. Garnish with the fresh mint leaves and a slice of lime – you can also add some berries for a pop of colour.
Bloody Mary (serves 2)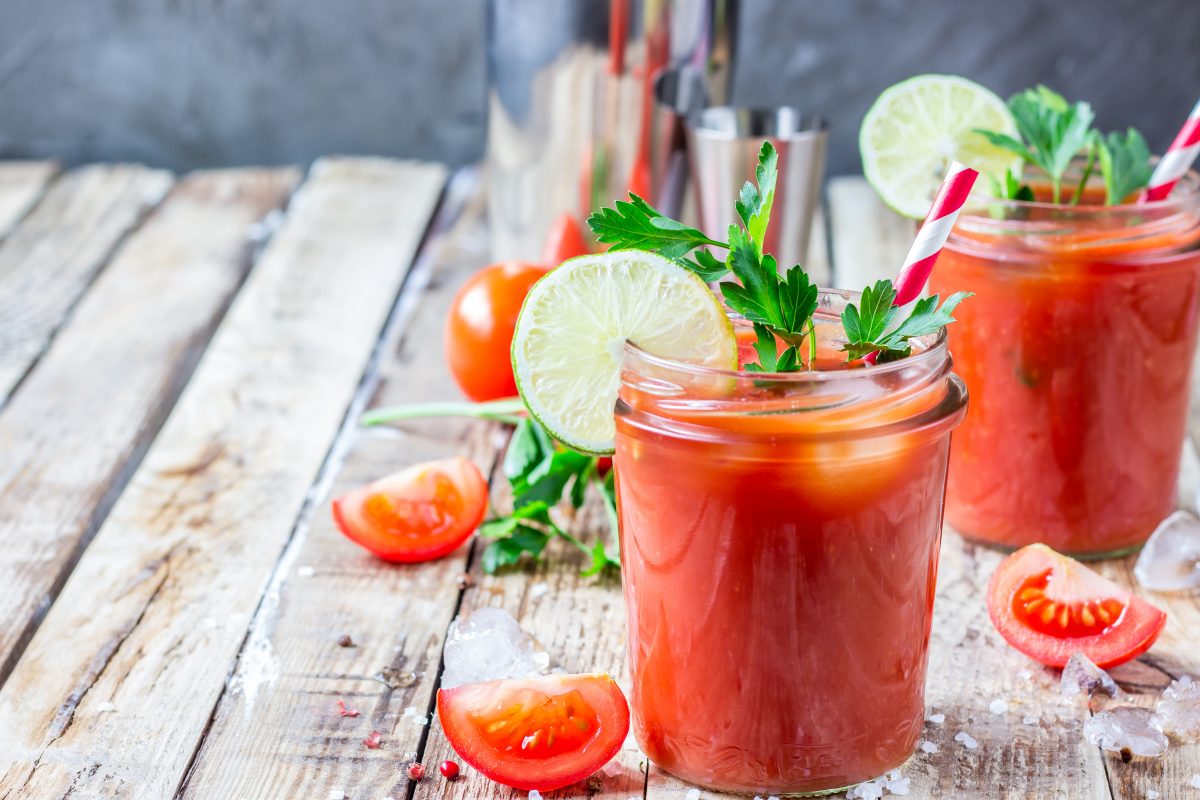 If you've had one too many cocktails the night before, behold the perfect hangover cure! We've left the Tabasco sauce out of this recipe as our Spicy Vodka gives it a nice kick, but you can always add a drop of hot sauce if you prefer a bit more heat.
You will need:
500ml tomato juice
1/2 lemon
A few drops of Worcestershire sauce
A pinch of salt and pepper
Celery to garnish
Plenty of ice cubes
Place the ice into a glass jug and pour in the Spicy Vodka. Squeeze the lemon juice in, along with the Worcestershire sauce and tomato juice. Give it a good stir, and have a taste – season with the salt and pepper if required. Finally, add the celery sticks and give it another good stir. Serve in a tall glass and enjoy!
To see our full range of spirits, click here.